Environmental Sustainability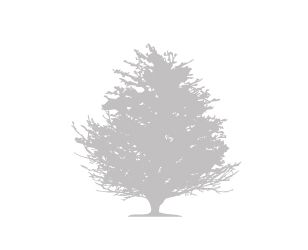 What does environmental sustainability mean to Kirsch?
At Kirsch, sustainability means meeting our commitments to our shareholders, consumers and customers without compromising the environment and its resources for future generations. Our goal is to integrate environmental sustainability into our business operations, supply chain, our products and packaging to create a culture of environmental sustainability within our company. Our success will be defined not only by our innovative products and consumer satisfaction, but also our accomplishments as a responsible corporate citizen of the world.
An Eco-efficient Company
Being an eco-efficient company means being conservative in the use of energy and other natural resources that support our operations and supply chain and reducing waste in our daily activities. This benefits the environment and helps us achieve best total cost for the corporation.
Stewardship and Sustainable Innovation
Embracing environmental stewardship and sustainable innovation means complying with environmental regulations applicable to our operations and supply chain, our products, and packaging, taking a life cycle approach to evaluate environmental effects at every product stage and using consumer insights to guide product development.
Kirsch© Products
Since the early 1900's Kirsch has been setting the standard in window fashions, design innovation, product quality and customer satisfaction.
Product Development Processes
At Kirsch, our products are becoming more sustainable by efforts such as applying a life cycle approach in product development. We have acquired Life Cycle Analysis (LCA) software and are teaching our employees about the kinds and uses of information an LCA provides about the environmental effects of products.
Kirsch© develops products strategically through Consumer Driven Innovation (CDI).
We understand the importance of recognizing consumer needs. Conducting consumer research and analysis enables us to develop products that address and solve issues such as energy efficiency, as well as explore ways in which we can create products that maximize the use of natural energy such as sunlight.
How does Kirsch© practice environmental sustainability?
Our manufacturing and plant initiatives include:
• Repurposing scrap materials
- We reduce our disposal footprint by repurposing scrap metal.
- We recycle all corrugated material monthly to reduce our disposal footprint.
• Using water-based printing inks vs. solvent-based printing inks
- We minimize consumer interaction with solvents by using water-based inks and colorants in product production.
• Reusing storage containers
- We eliminate disposable container waste by reusing polymer-based containers to store and transport materials from suppliers to manufacturing plants.
• Ensuring proper air treatment
- We minimize the release of chemicals and fumes into the atmosphere by using in-line air filters to clean our air propelled paint systems.
How can you integrate environmental sustainability with Kirsch© window décor in your home?
Selecting energy efficient products for your windows will help you incorporate sustainable practices daily in your home environment.